Posts Tagged 'Chistopol (jail in central Russia)'
October 10th, 1985 | Author:
Admin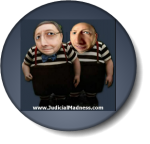 Fears are mounting that the psychiatrist Anatoly Koryagin is near to death in the notorious jail of Chistopol in central Russia. Letters that have reached the West from his wife and a friend indicate that he is so weak that unless he is given expert medical care he could die at any time. Dr. Koryagin has been in prison for the last four years for actively opposing the political abuse of psychiatry. The abuse takes the form of labeling dissidents as mad and forcibly treating them with drugs in mental hospitals.
Read more [...]