Posts Tagged 'Dr. David Cohen (book: Soviet Psychiatry)'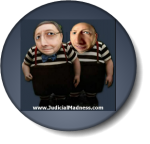 Next week, the World Psychiatric Association will decide whether to let the Soviet Union back in. The Soviet Union resigned in 1983 rather than answer a debate on the political abuse of psychiatry. Already, the battle lines have been drawn between those committed to allowing the Soviets back and those who believe it would be premature. Sceptics want better safeguards before the Soviet Union is made respectable again.
Read more [...]
Posted in
Topic for Discussion
| Tags:
'Kill psychiatrists' (graffiti in Moscow)
,
American Diagnostic and Statistical Manual
,
American Psychiatric Association
,
Anatoly Potapov
,
Bechterev Clinic (Leningrad)
,
dog training
,
Dr. David Cohen (book: Soviet Psychiatry)
,
Georgy Morosov
,
International Association Against the Political Use of Psychiatry
,
Ivan Pavlov
,
Karl Marx
,
Leningrad Special Hospital
,
Moscow
,
Nikolai Zharikov
,
Oryol Special Hospital
,
Perestroika
,
Peter Reddaway (University of London)
,
Psychiatric Terror (book)
,
Royal College of Psychiatrists (Britain)
,
Russia's Political Hospitals (book)
,
Serbsky Institute of General and Forensic Psychiatry
,
Sidney Bloch (University of Oxford)
,
Soviet Association of Psychiatrists
,
Soviet psychiatry
,
Soviet Union
,
Stomatislav Sudakov
,
USSR
,
USSR Ministry of Health
,
Victor Stashkin
,
Vladimir Bukovsky
,
Vladimir Egorov
,
World Psychiatric Association
|
Comments Closed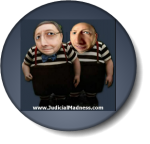 A political dissident recently released from a Soviet psychiatric hospital said today that the habitual use of punitive psychiatric treatment in the Soviet Union remained unchanged despite recent criticisms of such practices in the Soviet press. "There are no changes," said the dissident, Vladimir Titov. "On the contrary, it's getting nastier." Mr. Titov was released Oct. 9 from the special psychiatric hospital in the Russian city of Oryel. Mr. Titov said his most vivid recollections were of two strong psychotropic drugs that caused fever, pain, slurred speech and left him unable to lie, sit or stand comfortably. He also spoke movingly of dissidents still inside, while other human rights advocates at the news conference played a tape of another patient, Sirvard Avakian, an Armenian dissident, asking in a trembling voice for Western help in releasing her from what she described as the abuse of her doctors.
Read more [...]