Posts Tagged 'Dr. R. Pal'
March 30th, 2016 | Author:
Admin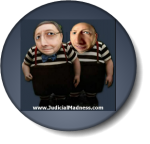 It is interesting that the complaints involved within the study by Lester et al (2004) were not subject to independent legal scrutiny. The reader therefore has no idea of their merits. Anyone who has experienced the difficulties of authorities and courts will realise that bureaucracy and confusion pervade each institution. Anyone who has attended one of our supreme courts will know that the service is slow, correspondence often goes missing, checks are required to ensure that the correct folders and paperwork are presented, and often uncomfortable questions are ignored. These are characteristics of the average day of a normal and rational human being attempting to protect his or her civil liberties. These are practical problems faced by the average person.
Read more [...]