Posts Tagged 'Franz Kafka'
October 13th, 2013 | Author:
Admin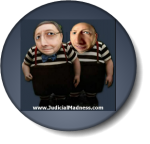 On Oct. 8, a verdict was announced in the case of Mikhail Kosenko, one of the demonstrators in the May 6, 2012 protest march at Moscow's Bolotnaya Ploshchad. Kosenko was just one of the 28 people accused in the case, but his verdict was immediately picked up by the press and caused mass protests outside the courtroom. The crowd chanted "Misha!" so loudly that Judge Lyudmila Moskalenko could barely be heard in the courtroom.
Read more [...]
Posted in
Topic for Discussion
| Tags:
Alexander Podrabinek
,
Bolotnaya Ploshchad
,
Butyrka (prison)
,
Dmitry Muratov (editor-in-chief of Novaya Gazeta)
,
Ekho Moskvy (radio station)
,
Franz Kafka
,
Independent Psychiatric Association of Russia
,
Judge Lyudmila Moskalenko
,
Mikhail Kosenko
,
Mikhail Prokhorov (politician and businessman)
,
Moscow
,
Punitive Psychiatry
,
Serbsky Institute
,
Soviet psychiatry
,
The Moscow Times
,
Victor Davidoff
,
Vladimir Bukovsky
|
Comments Closed