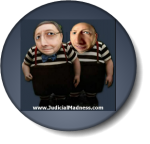 On Oct. 8, a verdict was announced in the case of Mikhail Kosenko, one of the demonstrators in the May 6, 2012 protest march at Moscow's Bolotnaya Ploshchad. Kosenko was just one of the 28 people accused in the case, but his verdict was immediately picked up by the press and caused mass protests outside the courtroom. The crowd chanted "Misha!" so loudly that Judge Lyudmila Moskalenko could barely be heard in the courtroom.
Read more [...]
Posted in
Topic for Discussion
| Tags:
Alexander Podrabinek
,
Bolotnaya Ploshchad
,
Butyrka (prison)
,
Dmitry Muratov (editor-in-chief of Novaya Gazeta)
,
Ekho Moskvy (radio station)
,
Franz Kafka
,
Independent Psychiatric Association of Russia
,
Judge Lyudmila Moskalenko
,
Mikhail Kosenko
,
Mikhail Prokhorov (politician and businessman)
,
Moscow
,
Punitive Psychiatry
,
Serbsky Institute
,
Soviet psychiatry
,
The Moscow Times
,
Victor Davidoff
,
Vladimir Bukovsky
|
Comments Closed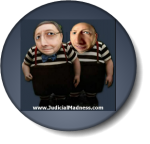 Next week, the World Psychiatric Association will decide whether to let the Soviet Union back in. The Soviet Union resigned in 1983 rather than answer a debate on the political abuse of psychiatry. Already, the battle lines have been drawn between those committed to allowing the Soviets back and those who believe it would be premature. Sceptics want better safeguards before the Soviet Union is made respectable again.
Read more [...]
Posted in
Topic for Discussion
| Tags:
'Kill psychiatrists' (graffiti in Moscow)
,
American Diagnostic and Statistical Manual
,
American Psychiatric Association
,
Anatoly Potapov
,
Bechterev Clinic (Leningrad)
,
dog training
,
Dr. David Cohen (book: Soviet Psychiatry)
,
Georgy Morosov
,
International Association Against the Political Use of Psychiatry
,
Ivan Pavlov
,
Karl Marx
,
Leningrad Special Hospital
,
Moscow
,
Nikolai Zharikov
,
Oryol Special Hospital
,
Perestroika
,
Peter Reddaway (University of London)
,
Psychiatric Terror (book)
,
Royal College of Psychiatrists (Britain)
,
Russia's Political Hospitals (book)
,
Serbsky Institute of General and Forensic Psychiatry
,
Sidney Bloch (University of Oxford)
,
Soviet Association of Psychiatrists
,
Soviet psychiatry
,
Soviet Union
,
Stomatislav Sudakov
,
USSR
,
USSR Ministry of Health
,
Victor Stashkin
,
Vladimir Bukovsky
,
Vladimir Egorov
,
World Psychiatric Association
|
Comments Closed