Posts Tagged 'Myriam Jézéquel'
November 30th, 2015 | Author:
Admin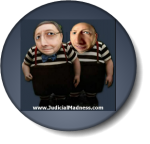 Yves-Marie Morissette : Quotations from His Essays and Interviews Yves-Marie MorissettePhoto prise à la Faculté de droit de McGill.Crédit photo: Lysanne LarosePhoto taken at the McGill Law Faculty.Photo credit: Lysanne Larose « Interdiction physiquede votre droit d'ester en justice » « Pour le moment, le remède que l'on a inventé, c'est non pas l'interdiction de litiges mais un contrôle judiciaire préalable sur l'exercice de recours. L'étape suivante
Read more [...]
November 27th, 2015 | Author:
Admin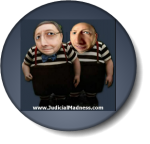 The Ontology of Quarrelsomeness This featured item is an exclusive English translation of an interview in French with Yves-Marie Morissette by Myriam Jézéquel, a researcher who writes for the Quebec Bar Review. The original French article appeared under the title, "Ontologie de la quérulence" in Volume 34, Number 8 of the Quebec Bar Review on May 1st, 2002. Any flaws in the English translation are entirely our fault; Ms. Jézéquel and the Quebec Bar Association have nothing to do with it.
Read more [...]