Posts Tagged 'Peter B. Reddaway'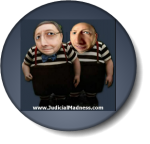 The address that follows is a slightly condensed version of remarks recently made by Alexander Podrabinek on videotape in Moscow. Their intended audience is the world psychiatric community and all doctors and laypeople who are concerned about the perversion of psychiatry for political purposes. The tape was shown on October 14, 1988, at a symposium of the International Association on the Political Use of Psychiatry held in Washington, DC, during, but separately from, a conference of the World Psychiatric Association. The WPA refused to allow the symposium to be part of its program.
Read more [...]
Posted in
Topic for Discussion
| Tags:
Alexander Podrabinek
,
Anatoly Koryagin (Doctor)
,
Andrei Sakharov
,
Andrei Snezhnevsky (1904–1987)
,
Andrew Meier
,
Chronicle of Current Events (samizdat)
,
Peter B. Reddaway
,
psychiatric hospitals
,
psychiatry
,
Punitive Medicine (book)
,
Soviet Psychiatry: A Message from Moscow
,
The New York Review
,
Working Commission to Investigate the Use of Psychiatry for Political Purposes
,
World Psychiatric Association
|
Comments Closed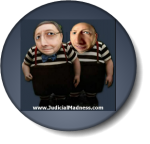 Fears are mounting that the psychiatrist Anatoly Koryagin is near to death in the notorious jail of Chistopol in central Russia. Letters that have reached the West from his wife and a friend indicate that he is so weak that unless he is given expert medical care he could die at any time. Dr. Koryagin has been in prison for the last four years for actively opposing the political abuse of psychiatry. The abuse takes the form of labeling dissidents as mad and forcibly treating them with drugs in mental hospitals.
Read more [...]