Posts Tagged 'pro-se pleader'
December 1st, 2015 | Author:
Admin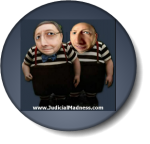 Yves-Marie Morisette's first article, in 1984, raising the subject of "querulousness".
Citation: «L'initiative judiciaire vouée a l'échec et la responsabilité de l'avocat ou de son mandant», (1984) 44 R du B. 397
COMING SOON.
Bookmark and check back.
Thank you.