Posts Tagged 'Reports of Psychiatry Abuse Counter Talk of a Soviet Shift'
October 21st, 1987 | Author:
Admin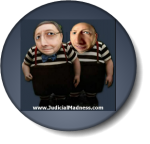 A political dissident recently released from a Soviet psychiatric hospital said today that the habitual use of punitive psychiatric treatment in the Soviet Union remained unchanged despite recent criticisms of such practices in the Soviet press. "There are no changes," said the dissident, Vladimir Titov. "On the contrary, it's getting nastier." Mr. Titov was released Oct. 9 from the special psychiatric hospital in the Russian city of Oryel. Mr. Titov said his most vivid recollections were of two strong psychotropic drugs that caused fever, pain, slurred speech and left him unable to lie, sit or stand comfortably. He also spoke movingly of dissidents still inside, while other human rights advocates at the news conference played a tape of another patient, Sirvard Avakian, an Armenian dissident, asking in a trembling voice for Western help in releasing her from what she described as the abuse of her doctors.
Read more [...]