Posts Tagged 'The Perestroika Deception'
October 13th, 2009 | Author:
Admin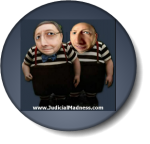 What is more depressing is that the country returned to political repressions. We have today, a couple of dozens of political prisoners, again. Which I thought would never happen in my lifetime. Even more than that, at a certain point, the psychiatric use for repressions was returned again. And that was by far the most depressing news for me. I thought we buried that method of repression forever. And yet, it did happen again. Several cases. Luckily, we managed to stop it in time, but we cannot guarantee it would not be renewed tomorrow.
Read more [...]