Posts Tagged 'Working Commission to Investigate the Use of Psychiatry for Political Purposes'
October 14th, 1988 | Author:
Admin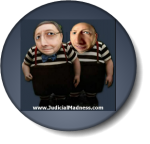 The address that follows is a slightly condensed version of remarks recently made by Alexander Podrabinek on videotape in Moscow. Their intended audience is the world psychiatric community and all doctors and laypeople who are concerned about the perversion of psychiatry for political purposes. The tape was shown on October 14, 1988, at a symposium of the International Association on the Political Use of Psychiatry held in Washington, DC, during, but separately from, a conference of the World Psychiatric Association. The WPA refused to allow the symposium to be part of its program.
Read more [...]
Posted in
Topic for Discussion
| Tags:
Alexander Podrabinek
,
Anatoly Koryagin (Doctor)
,
Andrei Sakharov
,
Andrei Snezhnevsky (1904–1987)
,
Andrew Meier
,
Chronicle of Current Events (samizdat)
,
Peter B. Reddaway
,
psychiatric hospitals
,
psychiatry
,
Punitive Medicine (book)
,
Soviet Psychiatry: A Message from Moscow
,
The New York Review
,
Working Commission to Investigate the Use of Psychiatry for Political Purposes
,
World Psychiatric Association
|
Comments Closed
March 18th, 1982 | Author:
Admin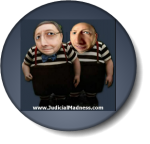 The New York Review of Books March 18, 1982 Peter B. Reddaway A defiant appeal to world psychiatrists has recently been smuggled to the West from a Russian labor camp in the Urals. The author, Dr. Anatoly Koryagin, is a Soviet psychiatrist who was given a twelve-year sentence last June for opposing the use of political psychiatry to lock up and torture dissidents. His analysis of the practice was published in April in Western medical journals. Now he calls for an international campaign. Doctors
Read more [...]
Posted in
Topic for Discussion
| Tags:
A. Snezhnevsky
,
Canada
,
Dr. Anatoly Koryagin (Soviet Psychiatrist & Imprisoned Dissident)
,
E. Babayan
,
G. Morozov
,
International Association on Political Use of Psychiatry
,
psychiatric prisons
,
Royal College of Psychiatrists (Britain)
,
Serbsky Institute
,
Soviet psychiatrist
,
Soviet psychiatry
,
Soviet punitive psychiatry
,
Soviet Union
,
USSR
,
Working Commission to Investigate the Use of Psychiatry for Political Purposes
,
World Medical Association
,
World Psychiatric Association (WPA)
|
Comments Closed